What make us #1 in computer training classes.
Our computer training class is located in Garden Grove, California and, was founded in 1994 to provide expert professional computer training in a class environment. Our computer classes prepare individuals for productive and rewarding careers. We provide quality 100% hands-on computer training classes on PC. We offer short term individual certificate programs.
 100% Hands-on Live classes
 One computer per person
 Discount on multiple classes
 Lowest Tuition
 Short Term & Long Term Courses
 Small classes for maximum attention
 Certificate upon completion of the course
 Day time, Evening and Saturday classes
 Professionally prepared Notebooks for your future reference
 Flexible Schedule
 Placement Assistance
 Guaranteed Learning
 1, 2, 3 ,4 or 8 hour sessions per day
 Classes starting every week (call for availability of space)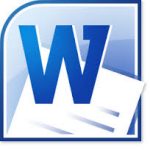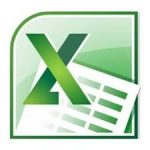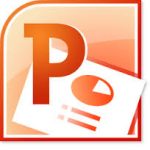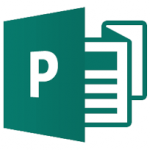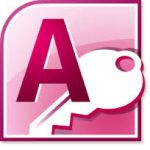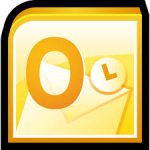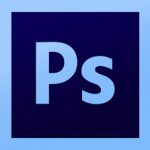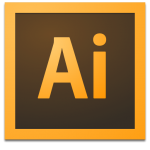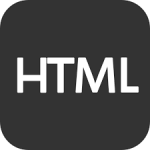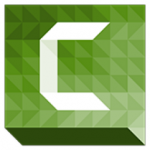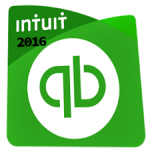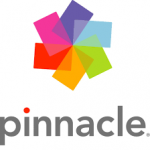 Microsoft Windows
Microsoft Windows is an Operating System with graphical user interface (GUI). By learning Windows you will be able to organize and manage your computer.
Internet and E-Mail
Learn how to use the internet and send and receive email. Learn how to use the Internet, browse to different Websites, purchase items online, favorites, use different search engine, create email account, login and logout, send, receive, attach files to your email, reply and forward email.
Micorsoft Word
Microsoft Word is a word processing program which allows the user to write letters, documents, reports and create flyers. You will learn how to use Microsoft Word to create simple documents by changing Font, Undelining, Centering, Indenting, Cut and Paste or more advanced features using Headers, Footers, Tables, Templates, Mail Merge, Macros, Table of Contents, Foot Notes and much more . . . .
What is Microsoft Excel?
It is a spreadsheet program that is used for creating any kind of document where numbers and calculations are involved. Microsoft Excel works in a table format. In this course you will learn how to Microsoft Excel to create lists, invoices and financial statements. Some people may use this program to keep inventory or create invoices.
Microsoft PowerPoint 
Microsoft PowerPoint is a presentation application. It allows the user to create Presentations, Slides, Overheads, Handouts, Organizational Charts, etc.
Microsoft Publisher
Microsoft Publisher Fundamentals. Students will learn how to create a publication, adjust its page setup, enter and edit text, insert pictures, and create and modify text frames. They'll also learn how to work with multipage publications, objects, graphics, and tables, as well as how to print publications.
Microsoft Access
Microsoft Access is a database program and is used for filing. Microsoft Access allows you to keep lists and perform queries on data. An example of a query is a client list or mailing labels according to a particular zip code.
Microsoft Outlook 
Microsoft Outlook is included in Microsoft Office.  It allows you to manage contacts (Names, Addresses, Telephone Numbers, etc), schedule appointments, manage notes, send and receive e-mail, and it works like a personal organizer.
QuickBooks i
QuickBooks is one of the most widely used small business accounting software in the market.
In the QuickBooks class you will learn how to create a company, create chart of accounts, write and print checks, create many types of reports including Profit and Loss, recuring transactions, keep track of income and expenses, bank account reconciliation, accounts payable and receivable, invoicing, inventory, estimating, purchase orders, create and use credit card account, payroll processing, budgets, jobs and more.
The QuickBooks class is 100% hands-on. Classes are small with one teacher for every eight students.
People who take the QuickBooks class usually take Microsoft Word, Microsoft Excel, Windows and Access.
We teach QuickBooks Desktop and QuickBooks Online versions. Please specify at the time of registration if you wish to learn QuickBooks Online or QuickBooks Desktop versions. You can also choose to learn QuickBooks on an Apple Macintosh or a P.C. (Microsoft Windows)
Adobe Photoshop
We provide Adobe Photoshop classes in our computer training center. Adobe Photoshop is the most popular industry standard photo editing software in the market. Besides editing existing photos you can also create images from scratch.
In the Adobe Photoshop class students will learn how to retouch scanned images, create composite photos, work with layers, paint, add color to black and white photos, color correction, saving for the Web and much more.
The Adobe Photoshop class is 100% hands-on with a very low student to teacher ratio. The students will receive a certificate at the end of their photoshop training.
Adobe® Illustartor
Adobe® Illustartor® is the most popular industry standard freehand illustration software in the market. Using Illustrator you can create images from scratch. Adobe® Illustrator software is an essential tool for anyone who needs to express ideas visually in print, on the Web, and in any other medium. With powerful 3D features, advanced typographical controls, Illustrator helps you explore your creative vision and efficiently publish your artwork anywhere.
In this Adobe Illustrator course you will learn how to use the many different tools, d rawing and painting, modifying shapes, using layers and type, apply bitmap image filters, makg selections, symmetrical drawings, tracing over a images, creating a custom colors, creating and editing a gradient fill, working with columns of text, type masks, create different shape effects and much more....
Adobe Dreamweaver
Adobe Dreamweaver is an ideal tool for Web Site Design. You can use this innovative software to create Web sites visually and create the most advanced features possible on the Web. Adobe Dreamweaver is also a text editor for HTML & JavaScript to make web design easier. Students will use Dreamweaver to make their own web pages and site.
In the Adobe Dreamweaver course you will learn to create pages, insert objects, format pages, frames, tables, hyperlink pages, Email hyperlinks, cascading style sheets, rollovers, response forms, publish site, pop up menus, HTML, JavaScript and much more.....
The Adobe Dreamweaver class is 100% hands-on with a very low student to teacher ratio. The students will receive a certificate at the end of their Dreamweaver training.
HTML Classes
You can use HTML to create Web sites for the Web. Students will use HTML to make their own web pages and site. They will also have an introduction to JavaScript.
Flash Classes
Macromedia Flash is the professional standard for producing high-impact Web experience. Whether you are creating animated logos, Web site navigation control, long-form animation, entire Flash Web sites or Web applications, you will find the power and flexibility of Flash ideal for your own creativity. Use Flash to create brilliant and interactive animated web sites that attract and engage visitors to your web site.
Adobe Premiere
Real-time editing for professional video production Adobe® Premiere® software revolutionizes nonlinear video editing. Powerful real-time video and audio editing tools give you precise control over virtually every aspect of your production. Built for the exceptional performance of Microsoft® Windows XP® systems, Adobe Premiere takes video production to an entirely new level.
Camtasia Studio
Camtasia Studio is the industry-leading software tool for creating screencast movies. With little or no additional hardware, Camtasia empowers you to create high-quality, compelling videos viewable on any platform or device for training, education, product demos and more.
Pinnacle Studio
Make your most interesting and exciting movies ever with the new Multi-Camera Editor in Pinnacle Studio 19.5. View and edit footage from 2 cameras, and align clips automatically with Audio Syncing. Step up your creativity with enhanced Stop Motion Animation. Just plug in your camera and control shutter speed, focus, frame rate and more to create your own animated movies. See results faster with 64-bit power, support for Intel's 6th Generation processor (Skylake), and enhanced HD processing and playback performance. Add style with 1,500+ 2D/3D effects and choose the perfect sounds and music from the ScoreFitter library. Share your movie directly to Facebook, YouTube and Vimeo, on the latest devices, or enjoy an easy authoring experience with Pinnacle MyDVD.
Private Computer Lessons, one on one, individual or group training, for all courses offered in Garden Grove Computer School .